Bill's Fish House, One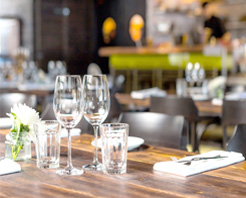 Bill's Fishhouse enjoys a longstanding reputation of serving a delicious catfish basket along with homemade tartar sauce and cole slaw. The farm-raised catfish is hand trimmed and filleted in-house, coated with seasoned cornmeal and then deep-fried to mouth-watering perfection. Large Gulf Coast shrimp is another customer favorite. Other popular dinners include chicken tenders with calf fries and hand battered onion rings. All dinners are served with French fries, cole slaw, hush puppies, lemon, pickles, and onion. Several generations of customers have enjoyed the casual, family friendly atmosphere of Bill's Fishhouse. The restaurant is a popular meeting place for family, friends, and civic and professional groups.
LOCATION AND HOURS
Hours
Monday
11:00 AM - 9:30 PM
Tuesday
11:00 AM - 9:30 PM
Wednesday
11:00 AM - 9:30 PM
Thursday
11:00 AM - 9:30 PM
Friday
11:00 AM - 9:30 PM
Saturday
11:00 AM - 9:30 PM
Sunday
12:00 PM - 9:30 PM
MORE DETAILS
Atmosphere




Family / Children
Payment Methods




Amex Check Diners Club Discover Mastercard Visa
Do you like this restaurant?
Bill's Fish House, One Reviews

Back to Top