Country Tavern Cafe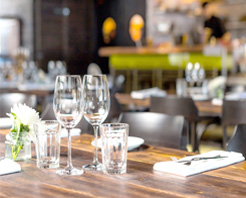 Drop into Country Tavern for good times and great food. The restaurant is a neighborhood favorite, and offers a casual, friendly dining atmosphere that you and your friends are sure to enjoy. Country Tavern also features a friendly, professional staff of great people, who will make sure you enjoy your visit and that Country Tavern lives up to its reputation for pleasant dining and superb cuisine. The menu offers an inspired array of selections that is sure to satisfy everyone in your group, every time. Be sure to ask your server about new selections, daily specials, and special chef's creations. Whether you're in the mood for casual dining or a special occasion, Country Tavern is sure to please.
American, Bar/Gastro Pub/Wine Bar
LOCATION AND HOURS
Hours
Monday
12:00 PM - 12:00 AM
Tuesday
12:00 PM - 12:00 AM
Wednesday
12:00 PM - 12:00 AM
Thursday
12:00 PM - 12:00 AM
Friday
12:00 PM - 12:00 AM
Saturday
12:00 PM - 12:00 AM
Sunday
12:00 PM - 12:00 AM
MORE DETAILS
Attire




Casual

Amenities




Wi-fi, Darts, TV, Billiards / Pool
Atmosphere




Live Music, Bar Scene
Payment Methods




Discover Mastercard Visa
MENU
Appetizers
Chicken Tenders (5)
$7.00
Buffalo, BBQ & Teriyaki
Jalapeno Poppas (8)
$6.50
Basket Case
$8.00
Tenders, Poppas, Rings, & Mozz.
Fried Mozzarella Sticks (8)
$6.50
Chili & Cheese
$6.00
small Crock w/ garlic Texas Toast
Quesadillas
$8.00
Chicken or Steak, loaded w/ veggies & cheese
---
Soup n' Salads
Add chicken to any $3
---
9 oz. Bad Ass Burgers
All served w/ Chips & Pickle - Substitute Fries for $2
The Original BadAss
$8.00
L/T/O, Plain or Choice of Cheese
The Carter
$9.00
Chili & Cheddar Cheese
Texas Burger
$9.00
Ham, Cheddar & BBQ w/ Onion Rings on top
Bacon Bleu Cheese Burger
$9.00
Getz Burger
$9.00
Grilled Cheese & Bacon on Texas Toast w/ a 9 oz. Burger in the Middle
Frank's Burger
$9.00
Onions, Peppers, Mushrooms, Bacon, Cheese, Lettuce & Tomato
Jerry's Bomb!
$9.00
Rice free w/ Onions, Mushrooms, Cheddar, Swiss Cheese & Tomato. Served Melted in a Casserole Dish
The Hellerva Burger
$18.00
---
Sandwich Specials
Pastrami Reuben
$7.75
w/ Krant, Swiss, & T.I. Dressing
Steak & Cheese
$7.00
Onions & Mushrooms
Triple Decker Club
$8.00
Turkey, Ham or Burger
Buffalo Chicken Wrap
$7.00
L/T-Bleu or Ranch
Turkey Melt
$6.50
Onion, Tomato, Swiss - on Rye
Personal Pizza
$7.00
Anytime!
---
Do you like this restaurant?
Country Tavern Cafe Reviews

Back to Top