Dixie Freeze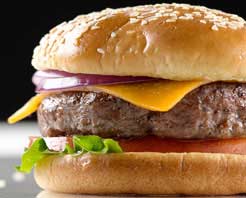 Welcome to Dixie Freeze, South Pittsburg's premiere destination for gourmet cuisine and impeccable service. Accented by soft lighting and elegant decor, Dixie Freeze aims to please and succeeds in doing so. The professional staff caters to its guests' every need making sure not to cut corners and only offering the finest, highest quality ingredients. The menu is vast and eclectic showcasing an impressive selection of specialties. Treat your guests to an evening that they won't soon forget. The professional and friendly staff at Dixie Freeze looks forward to making your next dining experience truly unforgettable.
LOCATION AND HOURS
Hours
Monday
10:00 AM - 8:00 PM
Tuesday
10:00 AM - 8:00 PM
Wednesday
10:00 AM - 8:00 PM
Thursday
10:00 AM - 8:00 PM
Friday
10:00 AM - 8:00 PM
Saturday
10:00 AM - 8:00 PM
MORE DETAILS
Payment Methods




Discover Mastercard Visa
Do you like this restaurant?
Dixie Freeze Reviews

Back to Top