Embassy Tavern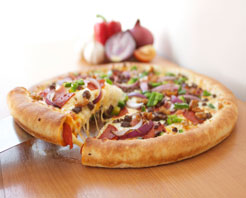 When you're in the mood for good times and great cuisine, be sure to check out Embassy Tavern. The restaurant is located in one of the area's most pleasant settings and is known for its delightful staff and superb cuisine. The menu at Embassy Tavern features a wide array of great selections, made from only the freshest and highest quality ingredients, with something sure to please every member of your group Embassy Tavern has established itself as one of the area's favorite culinary destinations and is sure to offer you a pleasant and unique dining experience every time you visit. Please stop in soon!
Bar/Gastro Pub/Wine Bar, Pizza
LOCATION AND HOURS
Location
77 E Railroad Avenue
Green River, WY 82935
(307) 875-5552

Get Directions
Hours
Monday
10:00 AM - 2:00 AM
Tuesday
10:00 AM - 2:00 AM
Wednesday
10:00 AM - 2:00 AM
Thursday
10:00 AM - 2:00 AM
Friday
10:00 AM - 2:00 AM
Saturday
10:00 AM - 2:00 AM
Sunday
12:00 PM - 10:00 PM
MORE DETAILS
Payment Methods




Cash Discover Mastercard Visa
Do you like this restaurant?
Embassy Tavern Reviews

Back to Top