M Mountain Coffee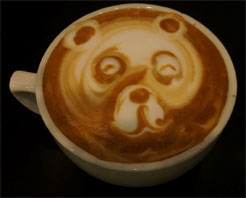 Best Place in Socorro for a Cup of Coffee and an Ice Cold Gelato!
Coffee/Tea/Bakery, American
LOCATION AND HOURS
Hours
Tuesday
7:00 AM - 6:00 PM
Wednesday
7:00 AM - 6:00 PM
Thursday
7:00 AM - 6:00 PM
Saturday
7:00 AM - 6:00 PM
MORE DETAILS
Amenities




Wi-fi

Attire




No Dress Code
Payment Methods




Cash Discover Mastercard Visa
MENU
Hot Drinks
Coffee
Freshly Ground Batdorf and Bronson coffee
Latte
Espresso with steamed Milk
Cappuccino
Espresso with frothed Milk
Mocha
Cocoa and Espresso with Steamed Milk
Americano
Espresso and Hot Water
Hot Cocoa
Cocoa with Steamed Milk
Espresso
Batdorf and Bronson Dancing Goats Blend
Hot Tea
$2.39
See our tea selection
Cafe Au lait
$1.75
Pick Your Roast: Whipped Cream Available BY Request; Skim Milk Available by Request
---
Breakfast Sandwiches
2 egg omelets on Grilled Breakfast Ciabatta
The New Mexican
$5.95
New Mexican Green Chile and Mild Cheddar
The Bacon
$5.95
Canadian Bacon and Smoky Gouda
The Greek
$5.95
Roasted Red Peppers and Feta Cheese
---
Omelets
3 egg omelets with pan tried potatoes
Triple Cheese Omelet
$6.95
New Mexican Green Chile, feta, Mild Cheddar & Swiss Cheese
Avocado Omelet
$7.55
Feta, Mild Cheddar, Avocado and New Mexican, Green Chile
Deluxe Omelet
$8.15
Canadian Bacon, New Mexican Green Chili, Feta Baby Spinach & Mild Cheddar
---
Other Breakfast Fares
Hot Oatmeal
$3.35
Served with Brown Sugar and Golden Raisins
Granola & Oatmeal
$3.65
Deliciously Hot, Sweet & Crunchy
Yogurt & Granola
$3.65
Vanilla Yogurt with Crunchy Granola
---
Sandwiches
Add your choice of Chips, Peanut Butter Apple, or Soup
Turkey Sandwiches
$7.40
Smoked Turkey, Provolone, Tomatoes & Greens with Mayo
Turkey Avocado
$8.00
New Mexican Green Chile, Avocado, Tomatoes, Provolone, Smoked Turkey & Greens with Mayo
Avocado
$6.90
New Mexican Green Chile, Avocado, Tomatoes & Greens with Mayo
Black Forest Ham
$7.10
Black forest ham, Swiss Cheese, Tomatoes & Greens with Dijon Mustard and Mayo
Tuna Melt
$6.50
Our social House Recipe Tuna, Tomatoes and Mild Cheddar Cheese with Mayo
Grilled Cheese Deluxe
$6.50
Mild Cheddar, Swiss, Tomatoes with Mayo
---
Salads
All of Salad Come with a Raspberry Vinaigrette On the Side
Tuna Salad
$6.45
Our Signature House Recipe Tuna with Tomatoes and Mild Cheddar on a Bed of greens
Deluxe Salad
$6.45
Pecara, Black forest Ham, Tomatoes, Feta and Craisins on a Bed of Greens
Greek Salad
$6.45
Roasted Red Peppers, Tomatoes, Kalamata Olives and Feta on a Bed of Baby Spinach
Soup Du Jour
Our Delicious Daily Homemade Soup
---
Desserts
All of Our Pastries & Gelato are made in house
Pastries
Prices Varies. Please ask your Barista for prices
Gelato
Check for Rotating Flavors. Pints and Quarts are Available for Purchase
Gelato Milkshake
$4.50
Any of Our Delicious Flavors Blended with Whole Milk
Affogato
$2.75
Double Shot of Espresso Served Over Gelato
Iced Coffee
$2.35
Batdorf and Bronson Coffee Iced
Homemade Lemonade
$2.35
Sweet and Tart
Fresh Brewed Classic Iced Tea
$2.35
Black Tea served with Lemon
Italian Soda
$2.35
Sparkling Water with Flavored Syrups
Cream Soda
$2.75
Sparkling Water, Flavored Syrups and Cream Topped with Whipped Cream
Smoothies
$3.65
A Variety of Flavors
Frappe
$3.65
Our Homemade Frappe Blended with Ice and Served with Whipped Cream
---
Do you like this restaurant?
M Mountain Coffee Reviews

Back to Top