Oasis Cafe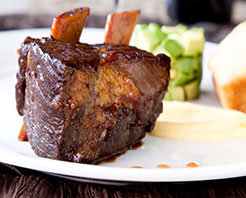 Oasis Cafe has a casual atmosphere, fun and the friendliest staff this side of [City]. No matter what your group's taste, [Restaurant Name] has the food and fun for everyone involved. At [Restaurant Name] we're family, and we're waiting for you. Great food & great live music.
LOCATION AND HOURS
Location
2009 Franciscan Way
West Chicago, IL 60185
(630) 876-9600

Get Directions
Hours
Tuesday
3:00 PM - 1:00 AM
Wednesday
3:00 PM - 1:00 AM
Thursday
3:00 PM - 1:00 AM
Saturday
3:00 PM - 2:00 AM
MORE DETAILS
Payment Methods




Amex Cash Discover Mastercard Visa
MENU
Starters
Tasting Plate
$12.00
Hummus, tapenade, caponata, marinated cucumber noodles grilled pita bread, grilled ciabatta bread (serves two or more).
Antipasto
$12.00
Cheese sampling, prosciutto, fennel garlic salami, Greek olives, saba.
Caprese Salad
$9.00
Heirloom and campari tomatoes, fresh mozzarella, basil oil.
Grilled Shrimp
$8.00
Eggplant and bacon caponata, tomato saffron broth.
Crab Cakes
$10.00
Mango spinach salad, red curry aioli.
Salmon Lox Crostini
$11.00
Baguette crisps, boursin cheese, capers, red onion, tomato confetti.
---
Salads and Soups
Add grilled salmon, tuna, or roasted chicken to any salad $4.
Fresh Mixed Greens Salad
$9.00
Classic Caesar Salad
$9.00
Romaine lettuce, asiago cheese, sourdough crisp, caesar dressing.
Beet Tower Salad
$12.00
Arugula, goat cheese, apple pear chutney, orange vinaigrette.
The Mediterranean Salad
$13.00
Yukon gold potatoes, roasted red onion, olives, tomatoes, feta cheese, hummus field greens, roasted garlic vinaigrette.
Roasted Tomato Fennel Soup
$5.00
Bowl.
Daily Soup Special
$5.00
Bowl.
---
Fish
Pan Roasted Halibut
$22.00
Red and yellow beets, braised spinach, micro greens, honey mustard vinaigrette.
Sea Bass
$20.00
Zucchini, snow peas, broccoli, carrot anisette sauce.
Sesame Crusted Ahi Tuna
$23.00
Pho noodles, stir fried vegetables, carrot ginger lemongrass broth.
Grilled Salmon
$20.00
Honey/ lavender polenta cake, arugula, saba, merlot vinegar extra virgin olive oil, grilled tomato.
---
Meat and Chicken
Stuffed Filet Medallions
$23.00
Gorgonzola and mushroom stuffing, mashed potatoes, portobello mushroom oyster mushroom, marsala cream sauce, port wine reduction.
Paprika Crusted Chicken
$18.00
Sweet corn risotto, avocado salad.
Pork Chili Verde
$19.00
Bone-in pork chops, yukon gold potatoes, red peppers, roasted corn salsa.
Fajita Plate
$17.00
Chicken, steak, shrimp or tempeh, mole americana, bell peppers, onions spanish rice, fire roasted corn, guacamole, sour cream.
---
Noodles, Rice, and Grains (Vegan)
Udon Peanut Stir Fry
$15.00
Tofu or tempeh, wok seared vegetables, udon noodles spicy peanut sauce, coconut, peanut, and cashew crumble.
Wild Mushroom Strozzapreti
$16.00
Caramelized shallots, brussel sprouts, fresh thyme, parmesan.
Eggplant Parmesan Risotto
$15.00
Grilled eggplant steak, roasted vegetable pomodoro, basil, asiago cheese.
Tiger Prawn Penne Pasta
$18.00
Heirloom tomatoes, asparagus, mushrooms, sundried tomato sauce.
---
Desserts
Vanilla Bean Creme Brulee
$7.00
Chocolate espresso biscotti.
Coconut Cheesecake
$8.00
Chocolate sauce.
Decadent Chocolate Cake
$6.00
Fresh raspberry sauce, vegan vanilla ice cream.
Lavender Infused Panna Cotta
$7.00
Fresh berries, honey ricotta cheese, pistachio crumble.
Freshly Made Sorbet
$8.00
Peach, melon and lime sorbet, mixed berries.
---
Beverages
Sparkling Beverages
$3.00
Cup O' Coffee
$2.00
House blend, French roast, coffee of the day or decaf.
French Press
$4.00
House blend, French roast, coffee of the day or decaf.
Espresso
$3.00
Double shot of house roasted espresso.
Cappuccino
$4.00
Equal parts espresso and steamed milk.
Latte
$4.00
Espresso with steamed milk, topped with foam.
Mocha Latte
$4.00
Coffee with steamed milk and ghirardelli chocolate.
Hot Chocolate
$4.00
Ghirardelli chocolate and steamed milk.
Yerba Mate Latte
$3.00
Two shots of mate tea blended with steamed milk or soy milk. High antioxidants and vitamins.
Republic of Tea Chai
$4.00
Blend of organic tea and sweet spices.
Blackberry Jasmine Green Tea
$3.00
Herbal Tea of The Day
$3.00
Chamomile Lemon
$2.00
Egyptian chamomile, organic lemon balm, orange blossom, valerian root. This is a soothing and tranquil cup of tea.
Orange Ginger Mint
$2.00
Orange bergamot mint is blended with other botanicals to create a complex, spicy tea.
Lemon Wintergreen
$2.00
Lemongrass, lemon verbena, and lemon peel combine with rose petals and mint to create a soft luscious cup.
Ginseng Peppermint
$2.00
Ginseng and echinacea are blended with cinnamon, berries and mint for a pleasing flavor.
Cardamom Cinnamon
$2.00
Cardamom, cinnamon, and pink peppercorns combine to yield a deep, spicy tea.
Temple of Health Herb Tea
$2.00
Organically grown herbs from around the world. Stimulating spices of ginger and cinnamon are balanced with the soft sweetness of licorice.
Flowering Fruit Herb Tea
$2.00
Organically grown herbs from California, guatemala and chile. An exotic blend of hibiscus, rosehips, orange peel and lemongrass create a harmonious, fragrant bouquet.
Cedarberg Organic Rooibos (Red Tea)
$2.00
A rich amber brew has been prepared in the cedarberg mountain region for generations.
Mint Fields Herb Tea
$2.00
Organically grown herbs from the pacific northwest. Refreshing spearmint is combined with cool peppermint and the smooth flavor notes of lemon balm.
Yerba Mate Latte
$2.00
Brazilian yerba mate, is the centerpiece of this caffeinated herb tea. Add steamed milk for a creamy herbal latte.
Hibiscus Blueberry-Pineapple Lychee-Key Lime
$2.00
Made from african hibiscus blossoms, these teas are known for their heart healthy properties.
Chinese Dragonwell
$2.00
This tea produces a full green tea flavor, bright and lovely, with a slight astringency.
Genmai Cha
$2.00
Japanese green sencha tea and toasted rice are blended into a robust tea with an unusual, smooth grain flavor.
Temple of Heaven Gunpowder
$2.00
Finest available in the world. Highly polished, tightly rolled leaf with a full, clean taste. Named "gunpowder" for its pellet- like appearance. The Chinese call it "pearl tea". (organic).
Dragon Phoenix Pearl Jasmine
$2.00
First grade green tea, scented with fresh, sweet-smelling jasmine petals. This is a sweet, fragrant tea.
Green Sweet Flower
$2.00
This tea has a buttery, sweet, coconut flavor. Made with organic green tea, coconut flakes, cornflower blossoms, and rose blossoms.
Green Walnut
$2.00
Produces a nice nutty, buttery flavor. China green tea, pineapple bits, coconut flake, walnut pieces, and almond bits.
Matcha
$2.00
This unique green tea is ground into a fine powder and whipped into near boiling water. The result is a sweet, smooth cup full of antioxidants.
Black Mim Darjeeling-India
$2.00
A full bodied, aromatic tea with a slightly malty flavor.
British Breakfast
$2.00
Finest blend of black teas leaves from assam, ceylon, darjeeling, and africa. a robust savory blend that sets a new standard for this classic beverage.
Ginger Peach
$2.00
Black tea blended with peaches and seasoned spicy ginger. Both fresh and flavorful.
Coconut Pu-Erh
$2.00
This earthy black tea is enhanced with coconut bits resulting in a slightly sweet, fruity cup with a pleasant smoky character.
Milk Oolong
$2.00
This tea is famous for its milky taste and silky texture. It has the alluring fragrance of sweet cream and pineapple.
Earl Grey
$2.00
A light tea, accented with oil of bergamot, infuses into a sweet, citrus flavor.
Republic Chai
$2.00
Fine darjeeling and assam leaves blended with cinnamon, orange peel, cardamon, cloves, ginger, coriander, nutmeg, pepper, star anise and cassia oil.
Blackberry Sage
$2.00
Soft berry notes atop the taste of smooth tea with the head- clearing character of sage.
---
Served until 2: 30.
Breakfast
Classic Coffee Cake
$4.00
Toasted golden brown, pastry glaze.
Oasis Breakfast
$9.00
Eggs, breakfast potatoes, applewood smoked bacon, wheat toast.
French Toast
$9.00
Cranberry walnut bread, sliced melon garnish.
Oasis Scramble
$9.00
Fresh croissant, eggs scrambled with tomatoes, mushrooms, herbs and cream cheese.
Vegetable / Potato Hash and Eggs
$9.00
Eggs, vegetable and potato hash, hickory smoked tomato sauce.
Multigrain Wafflex
$9.00
Fresh whipped cream choice of: blueberries, strawberries or banana.
German Buttermilk Pancake
$9.00
Blueberry compote.
Eggs Benedict Florentine
$10.00
Poached eggs, English muffin, tomato, steamed spinach breakfast potatoes, Hollandaise sauce.
Breakfast Burrito
$10.00
Wheat tortilla, eggs, spanish rice, black beans, mushrooms, roasted peppers red chile sauce, cheddar cheese, sour cream, guacamole.
Oasis Omelet
$10.00
Canadian bacon, mushrooms, onion, herbs, cheddar cheese breakfast potatoes, salsa fresca.
Huevos Rancheros
$10.00
Eggs, black bean puree, spanish rice, southwest vegetables, salsa verde jack cheese, sour cream, guacamole, flour tortillas.
Breakfast Sandwich
$10.00
Fresh croissant, eggs, applewood smoked bacon, avocado, red onion tomato, cheddar cheese, breakfast potatoes.
Breakfast (Kids)
$6.00
Choice of: bacon and eggs, French toast, or cereal and toast.
---
On The Side
Served until 2: 30.
Oatmeal
$11.00
Served until 11 am.
English Muffin or Toast
$2.00
Fresh Fruit and Yogurt
$8.00
Vegetable / Potato Hash
$4.00
Applewood Smoked Bacon
$4.00
Side of Salmon Chorizo
$5.00
---
Do you like this restaurant?
Oasis Cafe Reviews

Back to Top