The Ririe Bar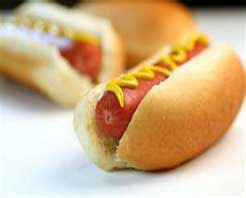 The Ririe Bar promises good food, relaxing surroundings and great service at a price that won't break your budget. Our friendly staff will prepare your dishes with a smile, and serve you food you are sure to enjoy. And all at a price that you and your family can afford. So, if you are looking for Rigby's answer to fine dining at a better price, be sure to stop into The Ririe Bar.
LOCATION AND HOURS
Hours
Tuesday
2:00 PM - 1:00 AM
Wednesday
2:00 PM - 1:00 AM
Thursday
2:00 PM - 1:00 AM
Saturday
2:00 PM - 1:00 AM
Sunday
11:00 AM - 10:00 PM
MORE DETAILS
Amenities




Billiards / Pool, Darts

Attire




Casual
Payment Methods




Amex Discover Mastercard Visa
MENU
Main
Angry Balls
fireball & Angry Orchard
Naughty Cowgirl
Buttershots & Baileys
Scooby Snack
Malibu, Midori, Pineapple & Cream
Oatmeal Cookie
Jager, Bailey's, Goldshlager & Buttershots
Jager Bomb
Jager & Red Bull
Gummy Bear
Raspberry Vodka, Peach Schnapps, & Sprite
PB & J
Frangelico, Buttershots, & Raspberry Schnapps
Tootsie Pop
Cream De Cocoa, Raspberry Schnapps, & OJ
WA Apple
Crown Royal, Apple Pucker, & Cranberry Juice
Purple Haze
X-rated & Hypnotiq
---
Specialty Cocktails
Idaho Lemonade
44 north Huckleberry Vodka, Huckleberry, & Lemonade
Angry Sunset
Angry Orchard, Peach Schnapps, & a Splash of Cranberry
Lunch Box
Bud Light, Amaretto, & Orange Juice
Nectarine Dream
44 north nectarine Vodka, Sprite, lime, & a Cherry
Bacon Bloody Mary
Bacon Vodka & Our Signature Bloody mary mix, & all the fixings
Chelada
Bud Light & Our Signature Chelada mix, & all the fixings
Awesome
malibu, Bicardi limon, Orange juice, & Grenadine
---
Do you like this restaurant?
The Ririe Bar Reviews

Back to Top